Rapunzel Fairy Tale - Disney's Tangled Party Ideas
The Classic Rapunzel Fairy Tale now brings us Disney's Tangled Party Ideas.
Come and join Rapunzel in her quest to be free, out of the tower and meet the latest Disney Princess, Rapunzel as she embarks on an exciting adventure.
Princess Rapunzel and Tangled party ideas...a wonderful birthday party theme for girls. Take a look at the fun party ideas I have to share with you! Plus find out where to get the cutest Tangled party supplies and favors...make your party planning easy as can be with these fun ideas! Find Rapunzel images, cake ideas and fun Tangled birthday gift ideas.
---
Rapunzel Fairy Tale Party Supplies For A Tangled Birthday Party
The party supply packs you can find at Celebrate Express are filled with plates, cups, napkins and party decorations too. You should check them out...one of these party packs might be just what you are looking for.

Then Check out the fun filled Tangled Party Favor Boxes...they come with lots of goodies your little Rapunzel Fairy Tale fans will enjoy. The Tangled favor box contains:
Tangled Sticker Sheet
Faux Pearl Necklace
Pink Hair Brush and Pink Heart Mirror
Jelly Bracelet
A Rubber Flower Ring and A Rapunzel Lipgloss Necklace
Girls will enjoy a Rapunzel fairy tale birthday celebration with lots of fun games and activities.
---
Rapunzel Coloring Pages
The best activity for a Disney's Tangled party are these free, printable Rapunzel Coloring Pages. Print out as many pictures of Rapunzel as you need so your party guests can color away. Get pictures of Rapunzel, Flynn, Pascal and more. These Rapunzel coloring pages are free so print out as many as you need and then a couple more! It is always good to have a few extra...just in case! Here's your Rapunzel coloring pages! Get some crayons, colored markers or paints and let the kids color away. You can also put some of these Rapunzel coloring pages into your party goodie bags so the kids get to have more coloring fun when they get home.
What are these Rapunzel coloring pages of? There's a Wanted Poster of Flynn and he is missing a nose so you can use him as a party game...pin the nose. There is a picture of Rapunzel and the kids can draw in her hair...and there is a picture of Rapunzel with all her hair...her crowning glory...all 70 feet of it. The final printable page is a Rapunzel journal page with a picture of Rapunzel's tower on it. It's a place where girls can write their dreams and thoughts!

Look below to get some fun, fun games for your Rapunzel Fairy Tale party ideas from Disney's Tangled movie.


---
Fun Fun Games For A DIsney Tangled Party
Here are some fun, fun games that girls will enjoy playing and they all have one thing in common. The theme for each and everyone of them is Disney's Tangled movie...the Rapunzel Fairy Tale movie from Walt Disney.

Play Pin the Nose on Flynn by cutting noses out of construction paper and putting double sided tape on one side.

Braid each girls hair. Use ribbons or pipe cleaners to make unique designs in the braids.

Face Painting is always fun at parties. Paint a pretty design on each party guests face using safe, glittering paints.

Pin the Hair on Princess Rapunzel...a twist on Pin the Tail on the Donkey.

Pass Princess Rapunzel's Tiara...just like hot potato.

Rapunzel's Musical Chairs to the Tangled Soundtrack.

Get more fun Rapunzel Fairy Tale game ideas and Tangled party ideas from watching the movie. There are so many fun ideas you can work with there.


---
Rapunzel Images For Your Tangled Cake
Find some Rapunzel Images, edible images to put on your homemade, frosted cake. These easy to use cake toppers are inexpensive, very pretty and all you have to do is put one right on top of your frosted birthday cake. Read about it and see if these Rapunzel images are just what you need to create a beautiful Rapunzel birthday cake. You can also find Rapunzel images in cupcake size too. So if you want to make your own birthday cake or cupcakes for your Tangled party...this is the way to do it.


---
Get More Disney's Tangled Party Ideas
Find more fun Tangled party ideas and game ideas on our other
Tangled Party Ideas Page.

Go from Rapunzel Fairy Tale to Party Ideas Parade Home Page
---
Custom Search
Top
|
Home
|
Halloween Costumes
|
Kids Party Ideas
|
Cupcake Ideas
|
Pinatas
|
Party Favors
|
Halloween Masks
|
Holiday Party Ideas
|
Halloween Party Supplies
|
Supply Catalogs
|
Coloring Pages
|
Contact Party Ideas
|
Twilight Party
|
Party Games
|
Party Recipes
|
Jokes
|
Party Ideas Blog
More Rapunzel Images and Fun Ideas For Girls
Our Rapunzel images are pictures from The Disney Store and you will find images on canvas, paper, clothes and more. The Rapunzel costume is a beautiful outfit too so be sure to take a look! But first you have to see this lovely Rapunzel Gicleé.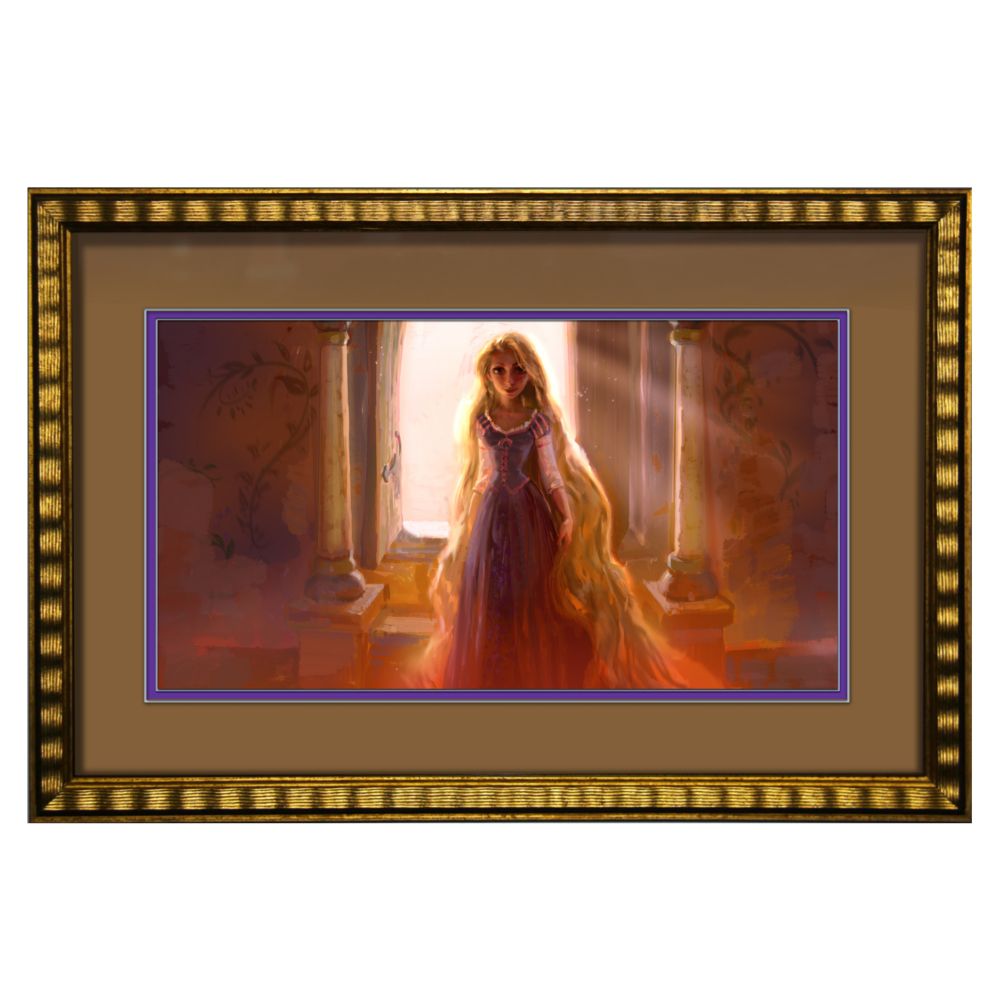 ''Rapunzel'' Framed Limited-Edition Tangled Rapunzel Gicleé
---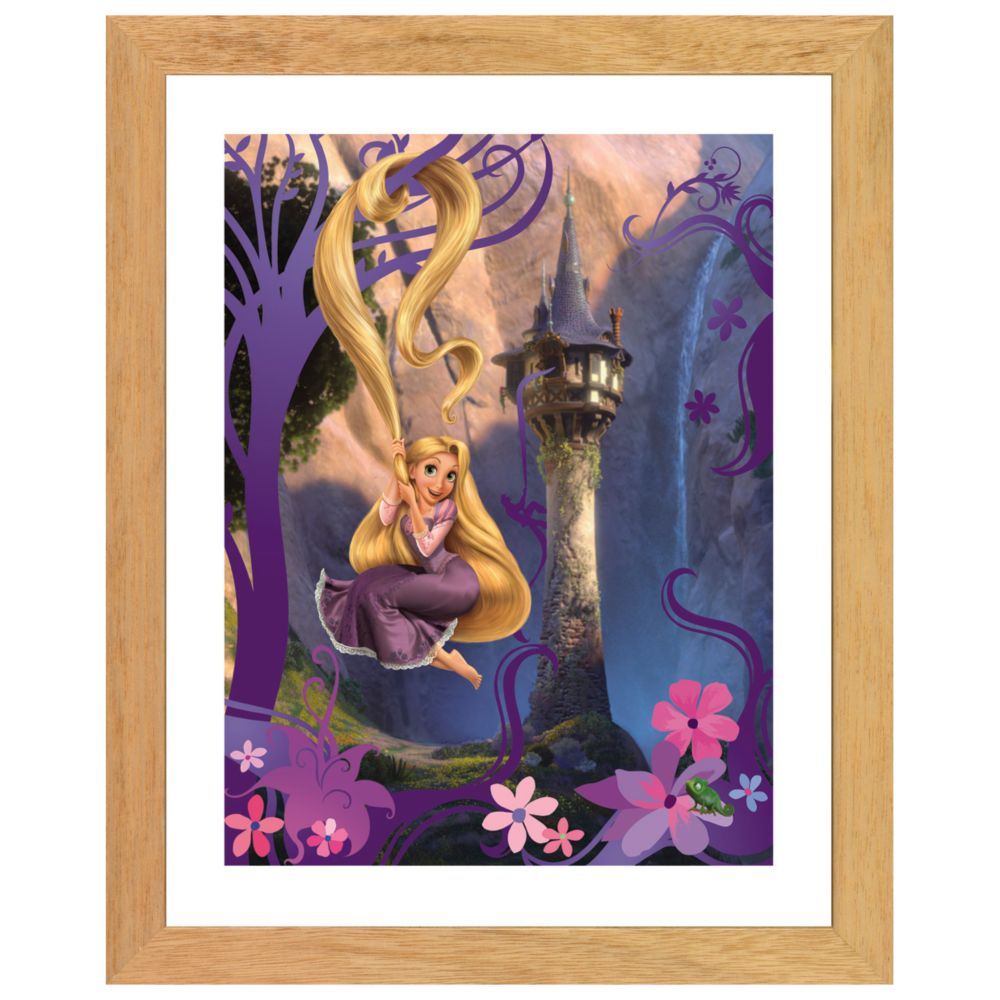 Framed Tangled Rapunzel Lithograph
---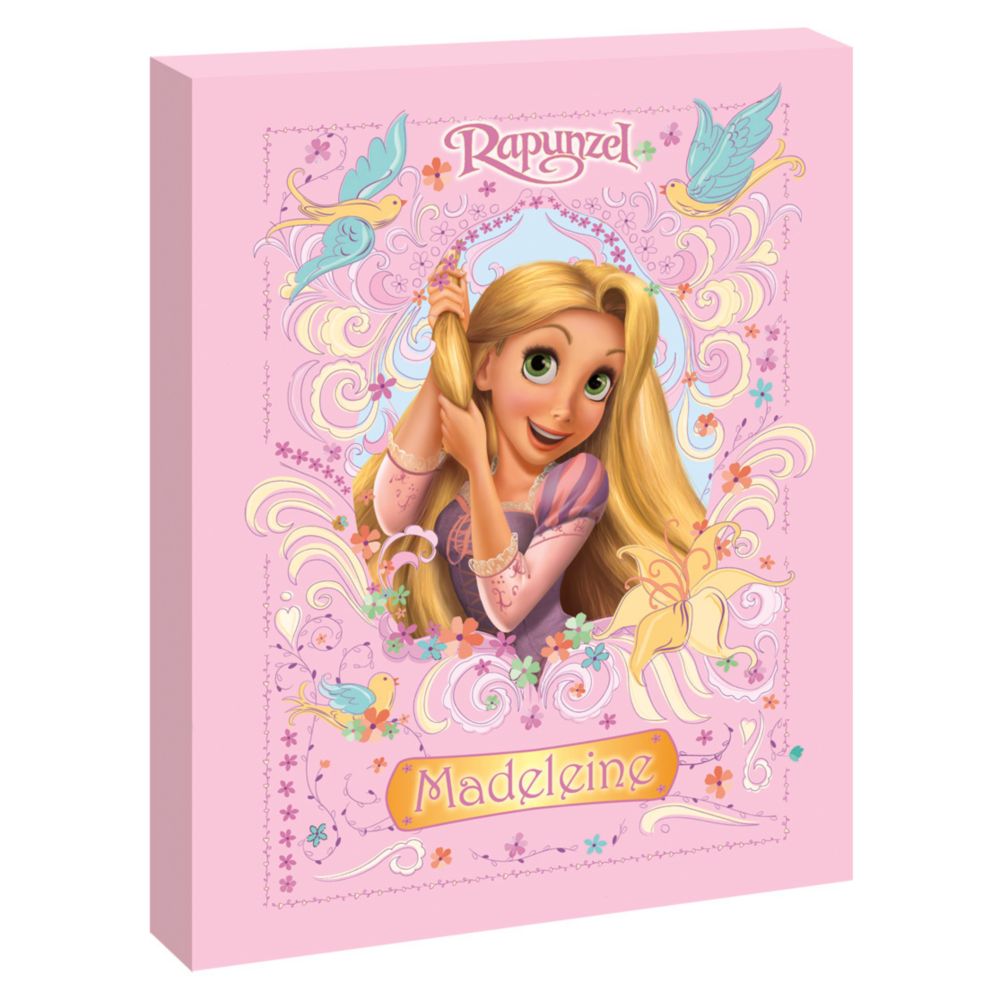 ''The Glow's From Within'' Personalized Tangled Rapunzel Gallery Wrapped Gicleé
---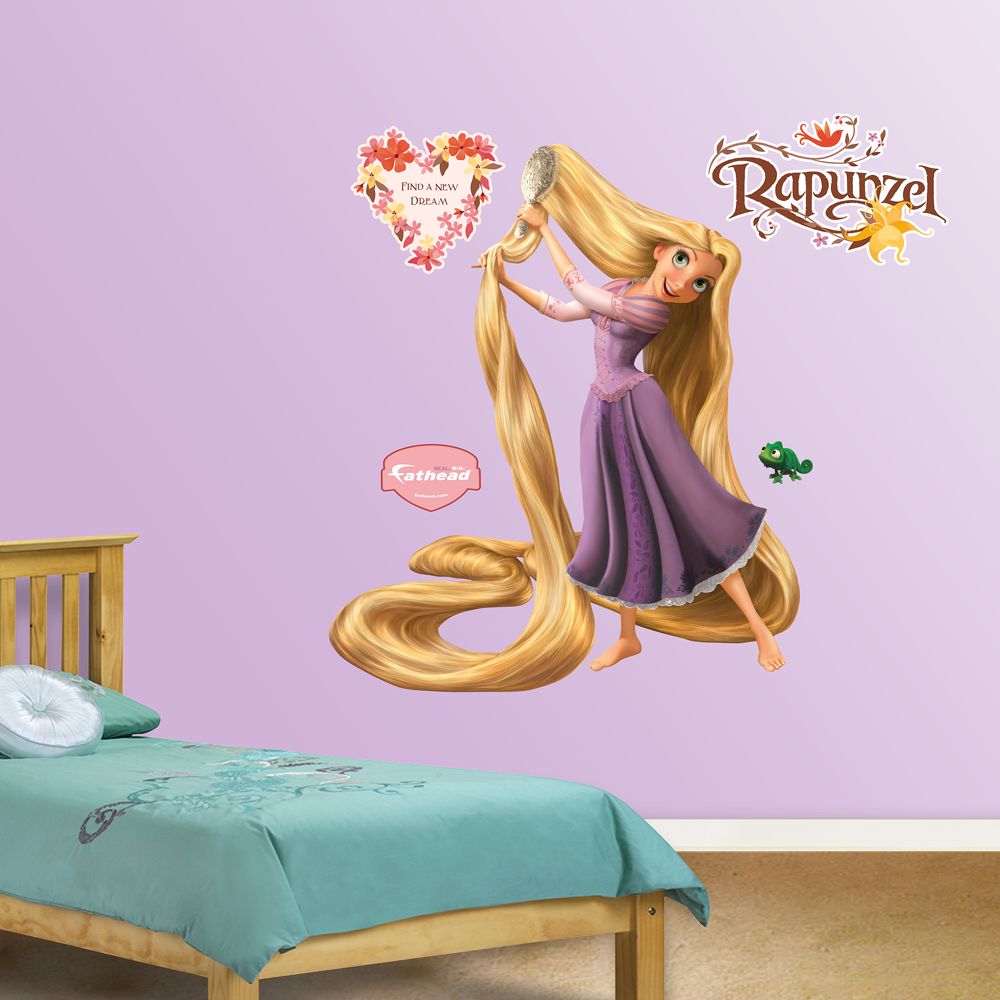 Tangled Rapunzel Wall Graphic Set by Fathead -- 5-Pc.
---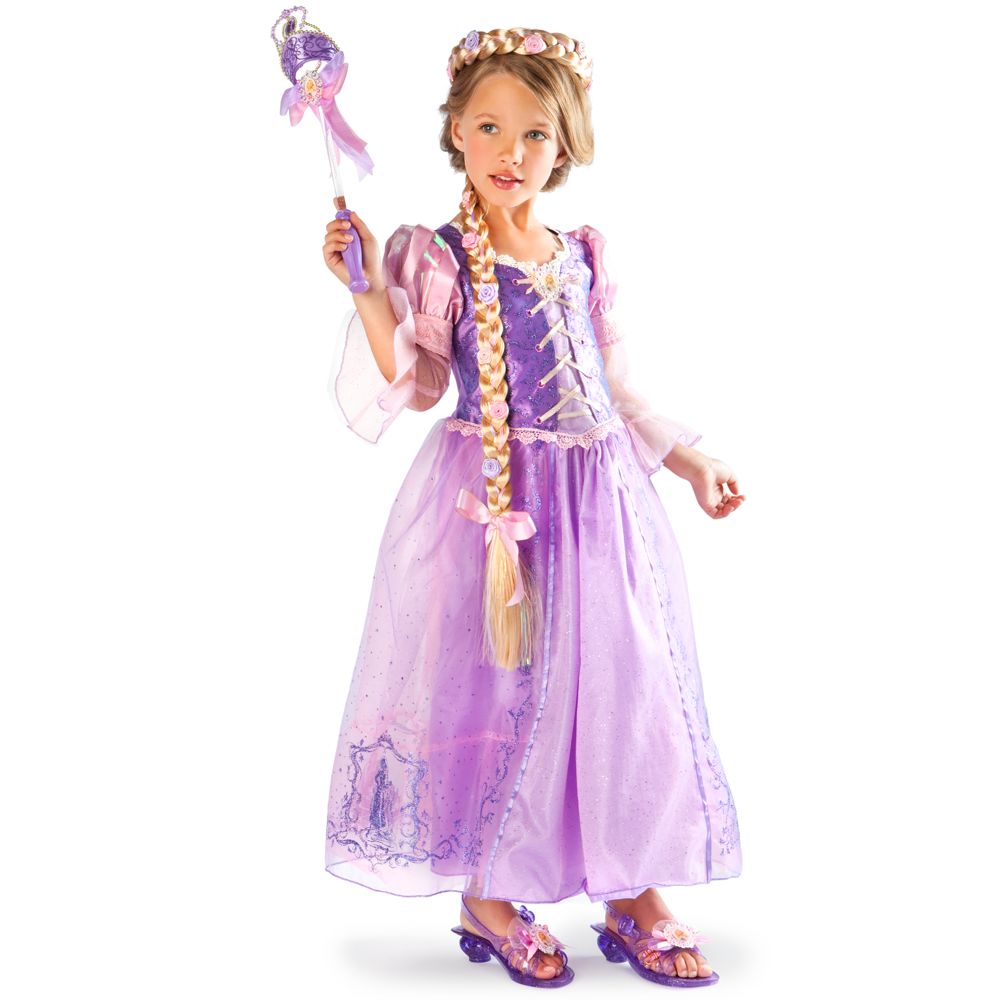 Tangled Rapunzel Costume
---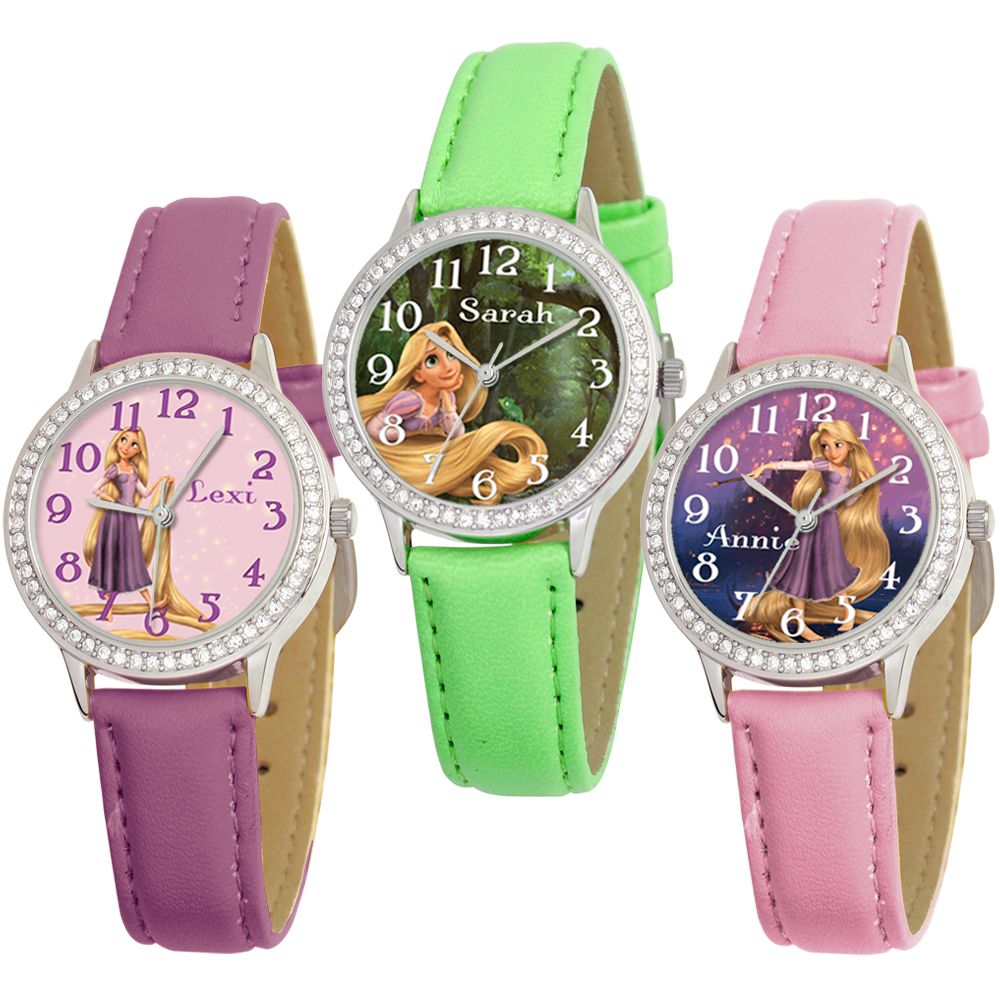 Customized Tangled Rapunzel Watch
I hope you have enjoyed finding out about these Rapunzel Fairy Tale party ideas and supplies so you can easily plan a Tangled birthday party for girls. The party gift ideas on this page are all wonderful items from the Disney Store and you can find more information about them or any of the party supplies by cllicking on the pictures.