Shimmering Rapunzel Costume Ideas For Halloween
Shimmering Rapunzel Costume Ideas for Halloween are perfect for your little princess. This dress up outfit is from the movie Tangled and it is pretty enough for any princess. There is a sparkling bodice that laces up with ribbon and a sparkling Rapunzel cameo. There is a tulle underdress trimmed in ruffles and a satin underskirt. Lace trim and puff sleeves help make this a beautiful dress for your daughter.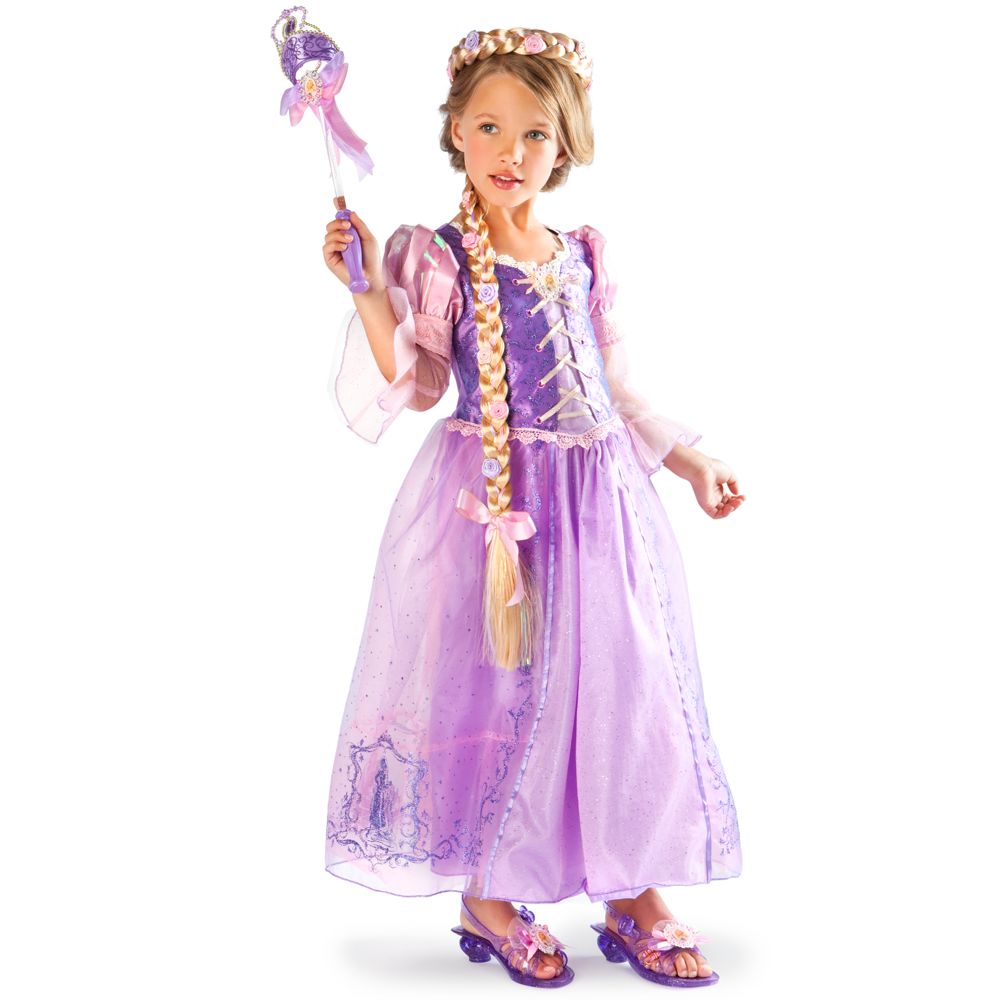 Tangled Rapunzel Costume


Find out more about this shimmering organza fancy dress up costume for Halloween by clicking on any picture. This is one of the newest princess dresses you will find this year. You can also find lots of Rapunzel accessories to match this dress. There is a lovely matching hairpiece, a Tangled wand, light up shoes and even a doll. Find out all about them.

The Rapunzel dress comes in sizes XXS, XS, S, M and L. For girls who want the prettiest costume out there.


---
Go from Rapunzel Costume Ideas to Party Ideas Parade Home
---
Custom Search
Top
|
Home
|
Halloween Costumes
|
Kids Party Ideas
|
Cupcake Ideas
|
Pinatas
|
Party Favors
|
Halloween Masks
|
Holiday Party Ideas
|
Halloween Party Supplies
|
Supply Catalogs
|
Coloring Pages
|
Contact Party Ideas
|
Twilight Party
|
Party Games
|
Party Recipes
|
Jokes
|
Party Ideas Blog
Tangled is the Rapunzel movie made with the voices of Mandy Moore and Zachary Levi. In this latest Disney Princess movie the lovely Princess Rapunzel has been in a tower her entire life. She falls in love with a bandit, Flynn Rider, and now she must go and find him. An interesting twist to the usual Disney Princess movies we are used to. The original fairy tale was written by the Brothers Grimm.
Songs from the movie include:
"When Will My Life Begin?"
"Mother Knows Best"
"I've Got a Dream"
"I See the Light"
"Healing (Incantation)"
"The Tear Heals"
"Something That I Want"