Disney Christmas Party Supplies and Ideas For Kids
Are you thinking about hosting a Disney Christmas Party? So many of us are Disney fans that it's an ideal Christmas party theme. There are also lots of decorating ideas, invitation ideas and even party favor ideas for a Disney theme party. And don't forget about some wonderful and unique Christmas gift ideas!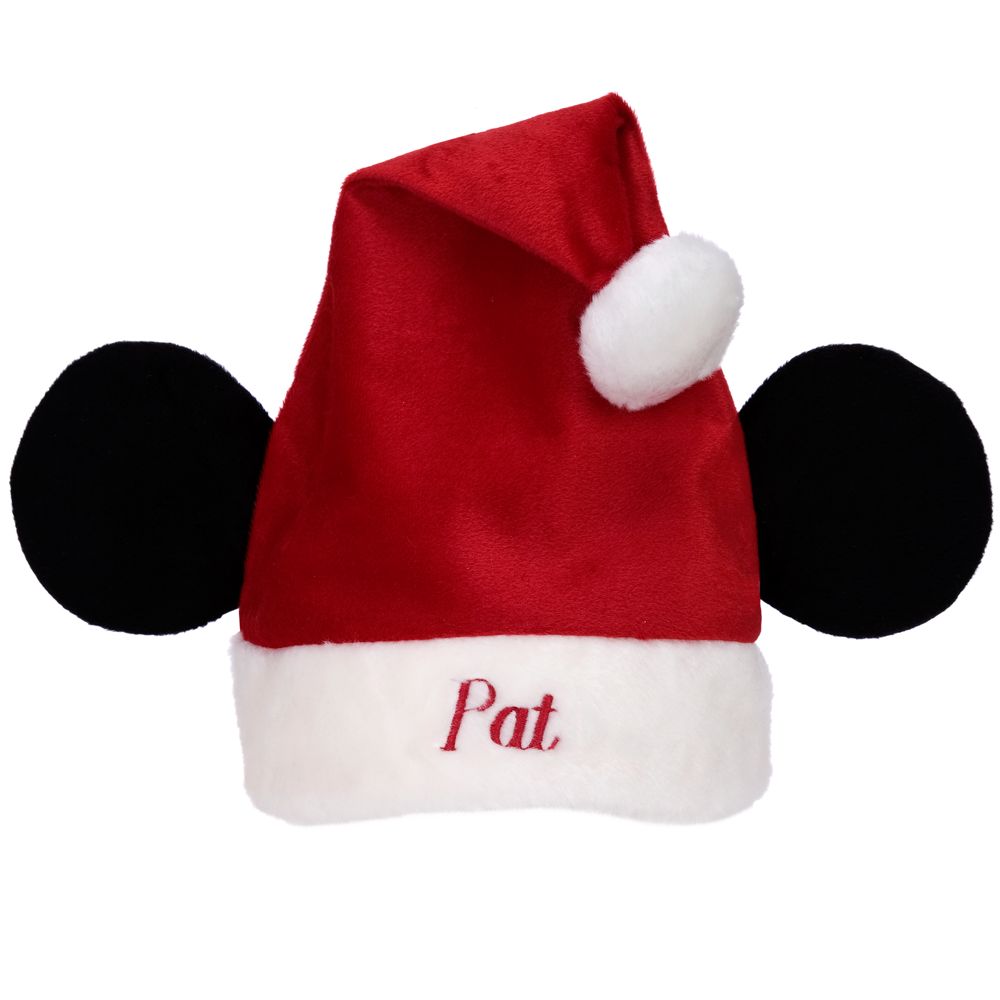 Who is your favorite Disney animated character? What's your favorite Disney Christmas movie? These are all potential party themes. Of course, you can also use a combination of the Disney animated characters as a theme. What ever character or combination of characters you decide upon, a Disney Christmas party is a fun holiday party idea. You can decide your party theme is Mickey Mouse and call it "Mickey's Very Merry Christmas party.
---
Disney Party Supplies
Get the Disney Party Supplies you need including:
Invitations
Party Supplies
Ornaments
Christmas Decorations
Christmas DVDs
Coloring Books
Collectables
Disney Christmas Gift Ideas
DisneyStore.com Holiday Gift Guide<
Christmas Party Planning Tips
First things first. Choose a party theme. Once you have decided on your theme, check out the party supplies that are available. Below you will see links and pictures that are perfect for a Disney Christmas party. You can also find out where to get some great Christmas movies and Christmas game ideas. The party theme, the party supplies and invitations are the first things on your planning list.


So let's just say, since we are on this page you have decided to use Disney as your Christmas party theme. You will want to make up a guest list and then choose your invitations. You can make your own Disney party invitations or you can buy them. Here's how to Make Disney Party Invitations. You can make party invitations with construction paper, string, clip art pictures, glitter, lace and a some glue. It's an easy and fun kids craft project that you can enjoy making with your kids, start a family holiday craft tradition the entire family can be involved in. If you want to buy your Disney Party invitations here's where you can find some, Disney Christmas party invitations.

Choose your invites, buy or make them, and get ready to send them out. Of course, now you have to choose a date and time for your party. Get your plans moving at this point. Decide what kind of party will you want to host.? Do you enjoy an afternoon or evening get together? Will you host a cocktail party, a buffet or an event with a formal dinner.? You might even decide to have a Christmas Tea party!


Disney Party Supplies
Fun party supplies for a Disney Christmas Party can be found in the following party themes:
The Nightmare Before Christmas
Classic Mickey and Minnie
Mickey's Clubhouse
Minnie Mouse
Tinkerbell
The Disney Princesses
Of course, there are many more theme ideas, but I thought this was a good start. I find too many choices very distracting when I am trying to choose a unique party theme.
What Party Supplies Do You Need?
You can take a look at our party planning guide to see the party supply choices and then you can decide what you need for your holiday celebration. Decorated party themed plates, napkins and cups can be bought alone or all together in prepacked party kits.


Take a look at holiday accessories you can use to decorate with, such as:
Disney Christmas Tree Skirt
Disney Christmas Stockings
Disney Christmas Ornaments
You can also find some very nice dishes and platters, salt shakers, candy and serving bowls in the Disney pattern. If you are planning more of a dinner party you may want to choose some of these lovely dining accessories. You can find:
Classic Mickey and Minnie Holiday Plates
Classic Mickey and Minnie Holiday Serving Platter
Classic Minnie and Mickey Appetizer Plates - Set of 4
3-Pc. Classic Mickey and Minnie Holiday Salt and Pepper Shaker Set
Iconic Mickey Mouse Bowl by Arthur Court
Tim Burton's The Nightmare Before Christmas Appetizer Plates - Set of 4
Tim Burton's The Nightmare Before Christmas Serving Platter
Tim Burton's The Nightmare Before Christmas Snack Dish
Tim Burton's The Nightmare Before Christmas Door Wreath to decorate your front door.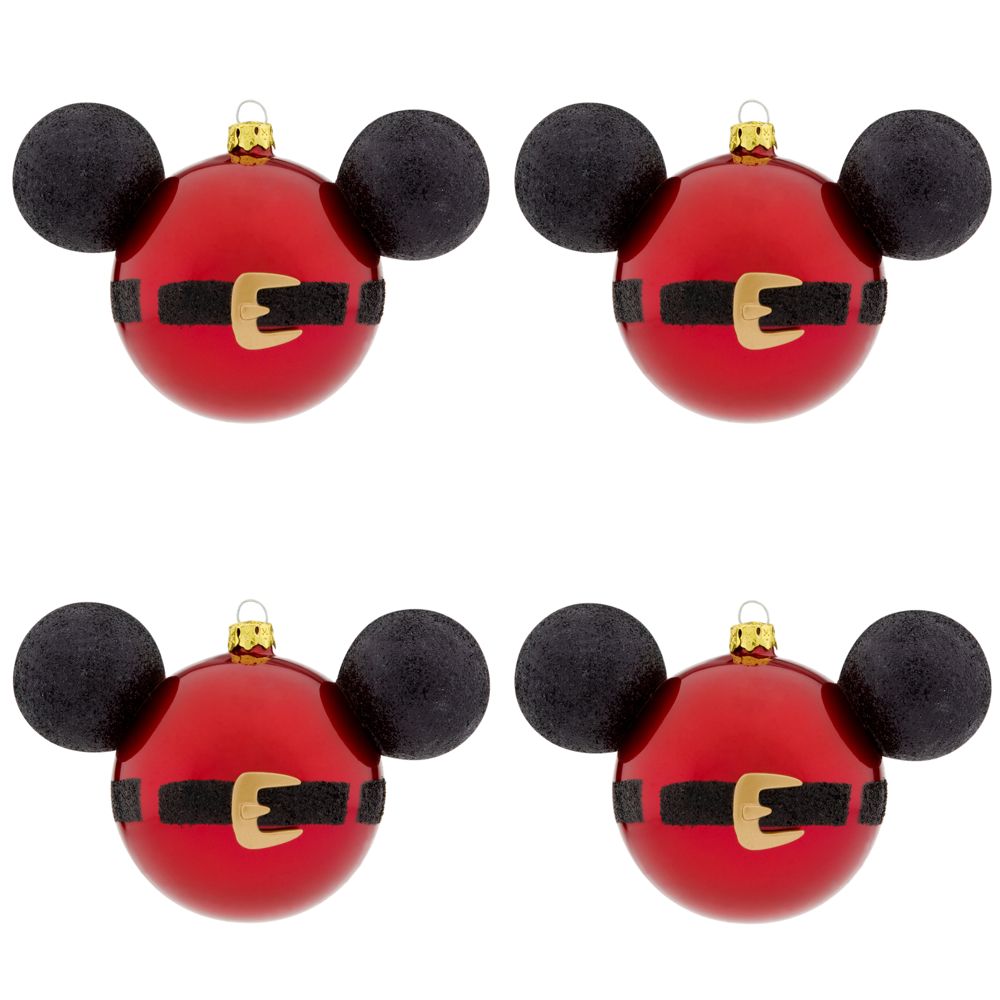 Any or all of these Disney Christmas serving ideas will impress your guests, while you get to add to your holiday dish collection! There are also lots of Disney mugs, holiday or character, you can use for coffee when you serve dessert. The assorted patterns of these mugs match those listed above:
Classic Mickey and Minnie Holiday Mugs - Set of 4
Green, Red or Purple in Tim Burton's The Nightmare Before Christmas Mug
Individual Disney Characters
You can find all these fun Disney mugs, plates and other accessories easily and they make the perfect gift for those Disney collectors out there!
Fun Disney Party Favors
Fun Disney Party favor ideas include:
Ornaments
Mugs
Coloring Pages
Books
Dvds
Christmas Stockings
Since there aren't that many Disney Christmas party paper accessories you can combine these fun Christmas party theme ideas with your Disney Christmas party theme. The different patterns are:
A Christmas Story
Snowflakes...Let It Snow
Jingle My Bells Party Supplies
Poinsettia Party Supplies
Winter Friends Party Supplies
Christmas Cheer Cocktail Deluxe Party Kit
Red and Green Deluxe Party Kit
Green Decorating Kit
Some other helpful Christmas party ideas include:
Christmas party games
Bingo party games
Printable Christmas party games
Christmas party recipes...appetizers, finger foods
Christmas party gift exchange games
Craft ideas for kids
Fun gift ideas can include decorations for your home and your holiday tree. Find all the tree decorating accessories you need at The Disney Store. They have Mickey Mouse ornaments and for those of you who love those ever recognizable ears, there are some very cute ear ornaments.